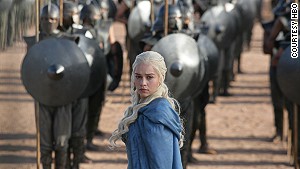 Here's a question for die-hard "Game of Thrones" fans.
Is your reaction to newly launched tours of "Game of Thrones" filming locations a) tittering fanjoy at the thought of seeing King's Landing in real life, or b) uneasy fear that touring the modern day castle without a sadistic boy-king inside it would impede your suspension of disbelief?
Either way, beginning this summer, devotees of topless fantasy, medieval bloodlust, flayings, dragons, direwolves, White Walkers and Peter Dinklage will be able to visit locations used in the filming of the epic HBO series.
Read more at CNN Travel