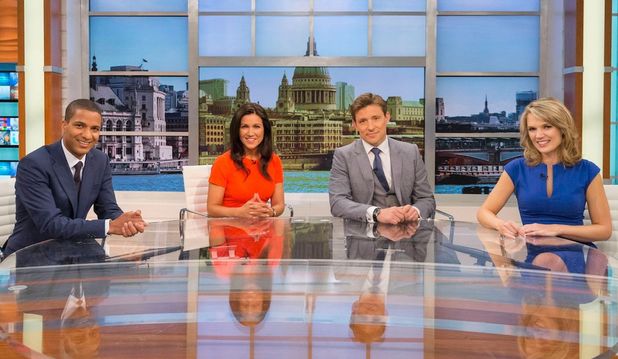 Destination NSW has secured leading UK television program, Good Morning Britain, to film in Sydney as part of a joint initiative with Tourism Australia including a live cross from Sydney's Luna Park, on Tuesday 27 January 2015.
Good Morning Britain
is UK television channel ITV Breakfast's early morning news and lifestyle show. This will be the network's first visit to Sydney. The visit includes a live broadcast which will take place from Sydney's Luna Park, against a spectacular Sydney Harbour backdrop, on Tuesday 27 January.
Hosted by Good Morning Britain Presenter, Sean Fletcher, the show will also feature a performance by the Sydney Symphony Orchestra, special furry guests from Featherdale Wildlife Park and an interview with renowned ex-pat chef, Michael Moore who will be tempting viewers with spectacular seafood.
Sean Fletcher and the crew will also visit The Grounds in Alexandria, Bondi Beach and Sydney's famous Gelato Messina as well as experiencing a BridgeClimb of the Sydney Harbour Bridge. Sean will also appear live on the Seven Network's Sunrise on Wednesday 28 January 2015.
Sandra Chipchase, CEO of Destination NSW, said "We're delighted to welcome the Good Morning Britain team to Sydney and have the chance to show just some of our amazing city to the Brits.
"The United Kingdom is one of our primary Tourism markets attracting 340,984 visitors to NSW annually, who on average spend 25 nights in our fabulous state.
"There's plenty to see and do whilst they're here and a thrilling calendar of events means Sydney is always buzzing - in February Sydney will host the ICC Cricket World Cup, in March, Handa Opera on the Harbour stages its production of Aida, and come Winter, the entire city is bathed in a lighting spectacular when Sydney's most prized event, the Vivid Sydney festival, takes over the city over 18 days.
"Having the Good Morning Britain team in Sydney presents a great opportunity to showcase Sydney to this important market," said Ms Chipchase.
Sean Fletcher, Presenter of Good Morning Britain, is looking forward to heading to Sydney.
"I've travelled extensively around the world...Europe, North and South America, Africa and India. The one place I've always wanted to visit is Australia and judging by the list of activities and events we have in store next week on Good Morning Britain, it's a trip I won't forget in a hurry. There are so many elements I'm looking forward to, the beaches, meeting the Australian people and maybe a bridge walk... if I can get over my fear of heights!" said Mr Fletcher.
For more information on Sydney go to
www.sydney.com