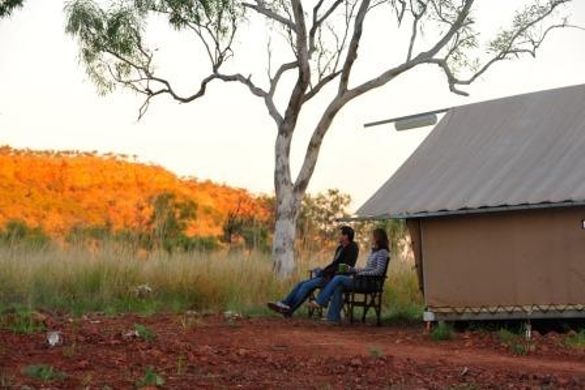 Ecotourism in Australia is now mainstream.
This is evident not just from Ecotourism Australia's strong representation at this year's Australian Tourism Exchange in Adelaide (more than 1/4 of sellers on the ATE floor are Ecotourism Australia certified) and the
recent successes of certified operators at the Australian Tourism Awards
, but also from the dominance of unique nature-based tourism experiences available to international visitors to Australia.
Ecotourism is now central to marketing and product development with most destinations portraying themselves through nature imagery and activities. The days of 'flop and drop' at a beach are long gone and destinations are promoting their nature and culture experiences.
With words like 'sustainable,' 'green' and 'eco' being thrown around by businesses and travel companies alike, it is becoming increasingly difficult for consumers to identify genuine ecotourism operators.
More than ever, there is a need to highlight businesses and products which are backed by a strong, well managed commitment to sustainable practices and which provide high quality nature-based tourism experiences.
Ecotourism Australia
's ECO Certification Program is a pioneer in the industry, first introduced in 1996 to address the need to identify genuine nature and ecotourism operators. As one of only five standards worldwide accredited by the Global Sustainable Tourism Council, the Ecotourism Australia logo gives assurance to travellers that an operator is committed to:
Protecting the natural environment
Offering quality interpretation
Supporting the local community
Reducing their carbon footprint
Protecting Australia's unique wildlife
Making real contributions to conservation
Helping to preserve Australian Indigenous culture and
Providing an unforgettable quality experience
Ecotourism Australia certified operators are recognized as delivering best practice tourism by not only Australia's protected area management agencies but also by national, state and local governments.
Ecotourism Australia's growing membership encompasses close to 500 operators with more than 1,500 products across Australia and also covers Respecting our Culture (ROC) certification and Climate Action certification.
Traveloscopy
|